Horseshoe is the largest bay on the island and faces north out to the Coral Sea and is therefore the calmest bay on the island. Perfect for yachts and the only bay for water sports.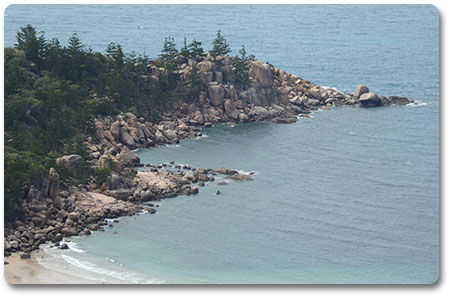 Radical Bay
Radical Bay is the best bay on the island and can be reached by walking in from the main road or over the ridge from Horseshoe Bay beach. Balding Bay is just over a slight ridge on a clearly marked track commencing at the eastern end of the Horseshoe Bay beach. It is a beautiful unspoiled beach, which is a favourite of sunlovers. Florence Bay has the best snorkelling.
The Forts
The walk to the Forts commencing at the Radical Bay turnoff provides a look at a special part of Australia's WWII defences. The observant walker will be rewarded with sighting the islands famous koalas in the wild. A newly formed track has been installed from the base of The Forts down to Florence Bay.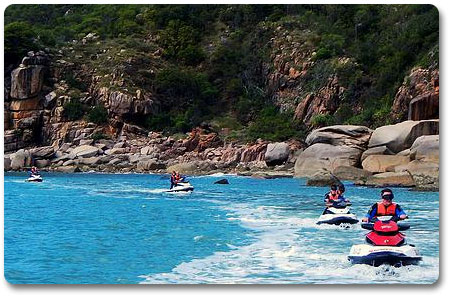 Adrenalin Jet Ski Tours
The most unique activity on Magnetic Island is the guided jet ski tour . They have two different tours, one circumnavigating the island and the other around the northern bays. Depending on the season you will see whales, turtles, dolphins or even manta rays.
Ph: 0407785533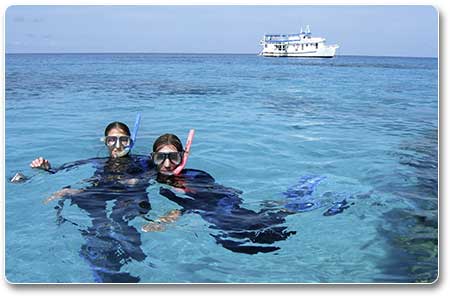 Scuba Diving
Dive on the Great Barrier Reef………………… Pleasure Divers (Arcadia) & Pro Dive (Nelly Bay), both these companies will take you diving on the Great Barrier Reef. They can train you from Beginners right through to your Deep and Wreck Adventure certification and you will be able to dive Yongala, the most famous wreck in the Southern Hemisphere. They also take you on guided snorkelling tours around the island.
Horseshoe Bay Jet Ski Hire
Rents them by the hour and are located on the beach at Horseshoe Bay.
Aquascene
Takes you out on snorkelling, swimming and fishing trips.
Horseshoe Bay Beach Hire
Have stand-up paddle boards, kayaks, catamarans and water tricycles.